In December 2019, a novel virus, the Coronavirus disease (COVID-19), took the world by storm, permeating China and spreading across the globe. By March 22, the World Health Organization had reported 294,110 confirmed cases and 12,944 death across 186 countries1. Under the global state of emergency prompted by the outbreak, in addition to complete lockdown in some of the affected areas, the economic fragility of many co-dependent industries that rely on the free market supply and demand was exposed.
However, in each crisis there's always a silver lining that guides our way through the obscurity of darkness. Amid today's crisis which forces many people into quarantine, stripping down their activities to the bare minimum, this thread of economic hope is the technological strides that allow many systems and industries to fully function remotely.
While no one knows for sure what the world, the economic situation, or social life will be like on the other side of this pandemic, two primary goals dominate businesses' priorities: keeping employees safe and safeguarding the business from fatal collapse.
But how bad has the global economy been hit by the outbreak?
The Economic Repercussions of the Novel Coronavirus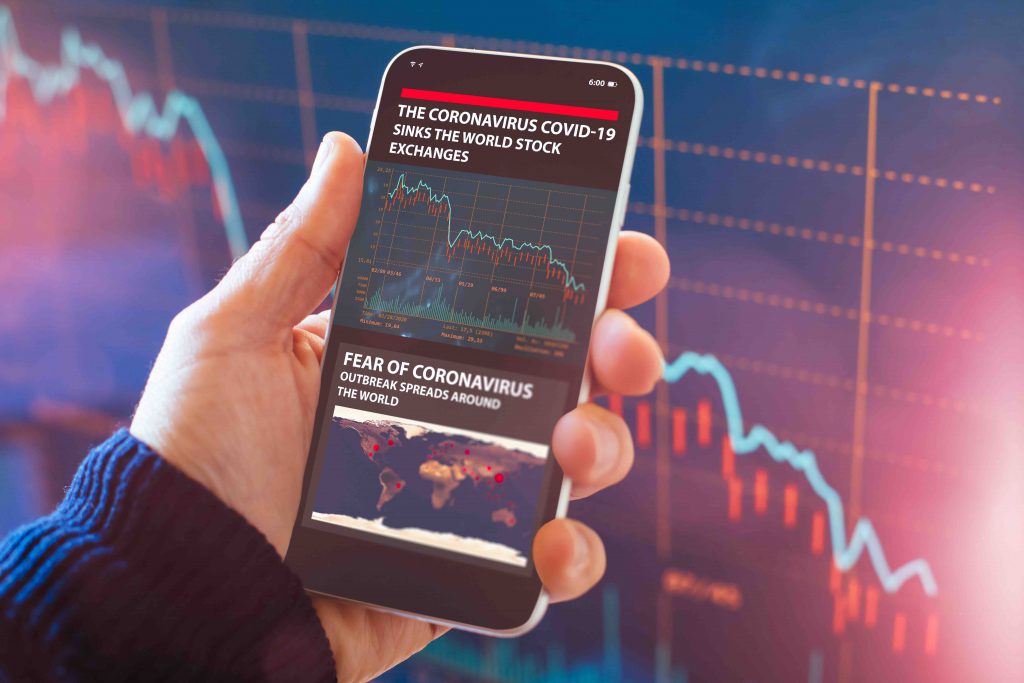 In a highly global and interconnected economy, crises can result in a domino effect that touches every industry on the grid. While the severity of damage differs from one crisis to the other, and from one industry to the other, here's how the COVID-19 outbreak has impacted industries so far:
Tourism
In the absence of a vaccine or treatment, curbing the spread of COVID-19 became a personal responsibility that manifests in self quarantine, social distancing, and forgoing any unnecessary travel. As the pandemic spread further, precautions turned into official decrees that restrict travel, close off borders, and shut down airports for at least two weeks starting mid-March.
Although there aren't any clear figures that capture the magnitude of loss with the travel and tourism industry, it is anticipated that the industry, which accounts for 10% of the global GDP, will witness a 25% shrink in 2020. Other expected repercussions include downsizing the global tourism employment by 12% to 14%, which means that up to 50 million could lose their jobs in travel and tourism sector2.
Oil and Gas
The need for fuel has reduced with the limitations on air travel and encouraged quarantine, resulting in a severe crash in crude oil prices that went down by 21%3. As the prices plummeted so did the shares prices, leading to the largest market surplus the oil industry has ever seen.
Stock Markets
As country by country discovered its first case of the disease, the initial response was the panic selling of stocks which caused a crash in the stock market worldwide. Panic-trading has, since the outbreak, caused the market-wide circuit-breakers -which put trading on hold for 15 minutes in hopes of the market calming down- were triggered four time in March alone4.
As disruptive as this frenzy has been for many companies and industries, many have been encouraged to invest while the shares are "on-sale"5 while more heads are turning towards investing in biotech companies – especially those who are known to be developing COVID-19 vaccines6.
E-commerce
Online shopping reduces person-to-person interaction and hence is in line with the urge for social distancing. This might come in handy for everyday locally produced groceries but goods that require overseas shipment from major factories have stopped overnight. The macroeconomic industry has suffered instantly due to an immediate cut off in production activities, movement of goods, and ultimately, the overall supply chain.
Healthy Stakeholders are Key to Strong Businesses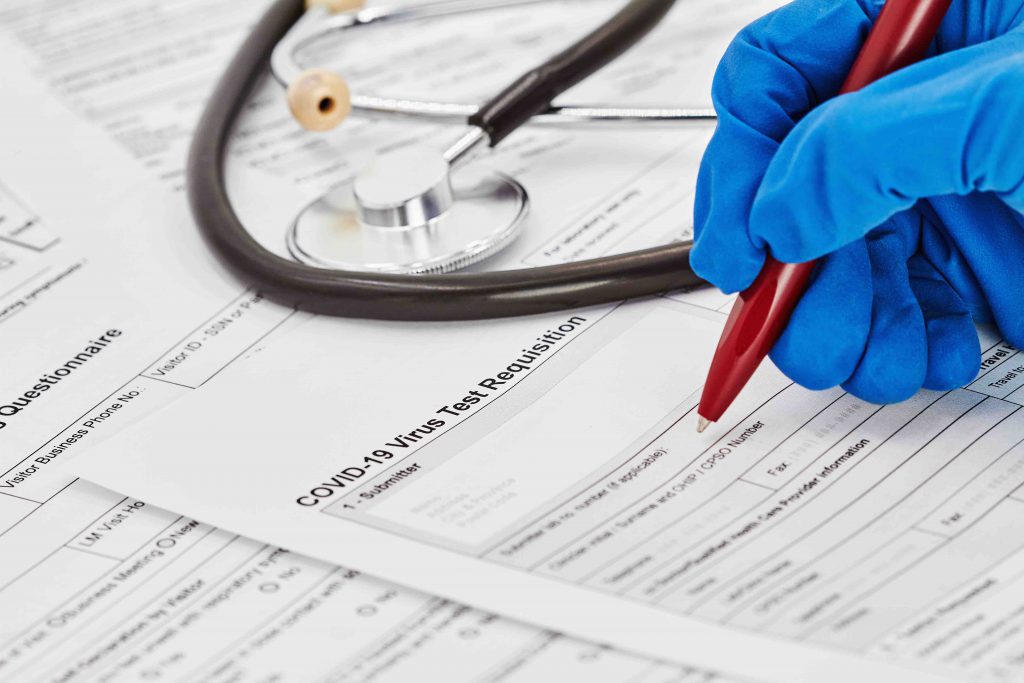 It's crucial for businesses to start crunching all the numbers, calculating how far their current resources will take them and what contingency plan they'll deploy if worse comes to worst. And one primary resource without which no business can make do are the talents whose effort and intellect are at the heart of any entity's success and growth.
In order to minimize the chances of contracting the novel coronavirus, companies have applied several alterations to their internal as well as external dynamics.
Internal Measures:
When governments and authorities urged citizens to commit to social distancing, businesses complied by drastically reducing the number of physical meetings, conferences, and forums, as well as cancelling business trips. As the situation worsened, companies and businesses that have the capacity to operate remotely started asking their staff to work from home, minimizing their need for commute or mingling with any crowds within or without the working space.
In the case where businesses couldn't instantly allow all or any of their staff to work from home, health precautions were enforced in the form of providing face masks, gloves, and hand sanitizers. Due to the spread of the novel coronavirus by droplets released from an infected person's mouth or nose which could eventually land on any surface like a workstation, doorknob, water faucet, or any of the zillion objects which we come in contact with daily, a thorough disinfection routine is critical for employees who can't work from home.
In either case, whether staff have fully, partially, or not at all started working remotely, keeping employees informed and aware plays a huge part in the collective action we take against the novel coronavirus outbreak. Through hanging posters or circulating memos, companies are now constantly promoting proper hygiene routine and information such as WHO approved hand washing techniques. Businesses that still require employees to work on ground also ensure that all employees are regularly screened for any COVID-19 symptoms.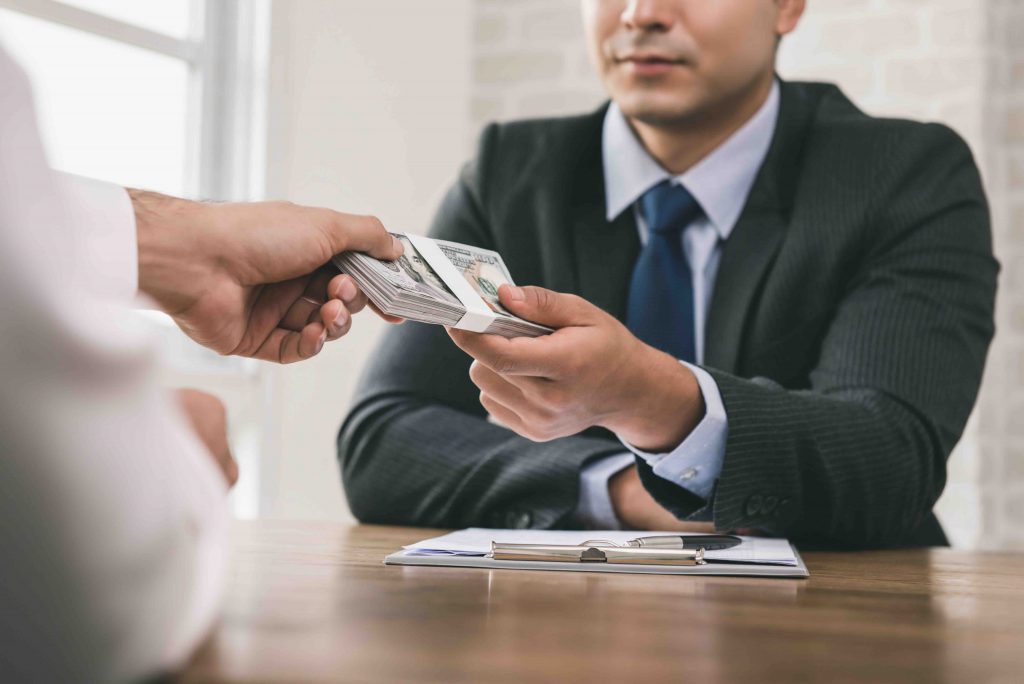 External Measures:
In times of crisis, the role businesses play in weathering the storm surpasses their responsibility towards their staff and extends to their community as well. In light the of COVID-19 pandemic, businesses are changing the way they address their audiences through marketing communication to prioritize precaution and safety over personal benefit. With the capacity to reach a wide and diverse audience, businesses play a huge role in spreading and instilling awareness about the disease and how to slow down the outbreak.
Some businesses have created new trade agreements during the outbreak to control goods transport and delivery to assist businesses in running as efficiently as possible. The trade of many goods has come to a halt due to the reduction in air travel and transport, putting a financial crunch on both local and international businesses.
On the financial aid front, banks have started offering loans without increased interest rates and most businesses have capitalized on this to keep from bankruptcy, especially at a time when businesses are relying on loans to keep afloat due to the reduced buying power of consumers.
The Digital Workplace: A Global Silver Lining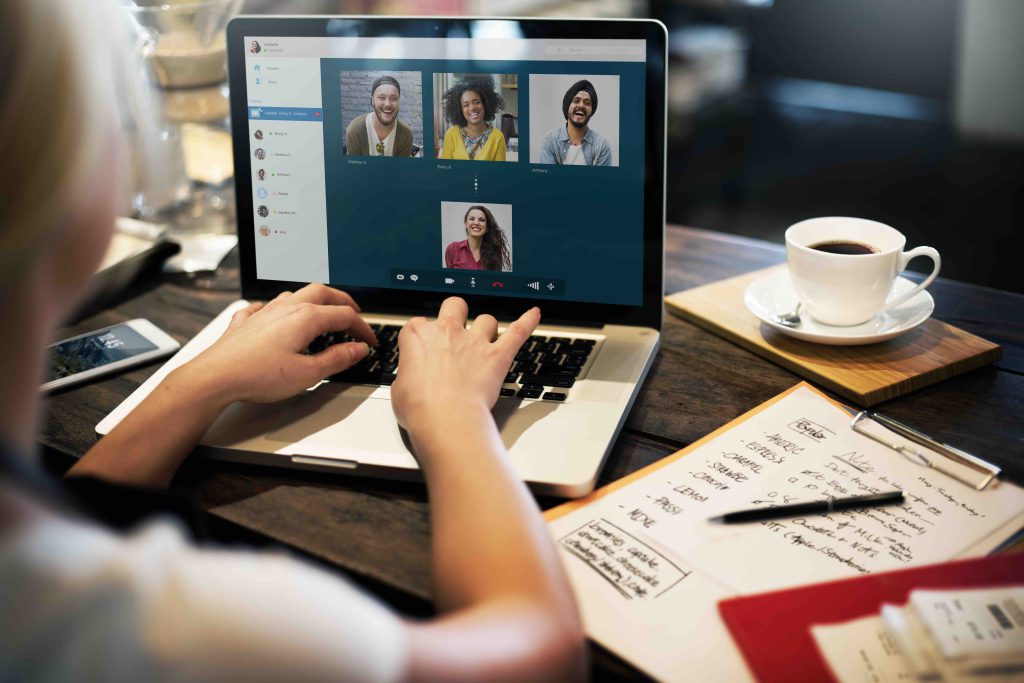 In every dire situation, there's always a silver lining that prevents the system from entirely collapsing. For a viral outbreak that has forced some of the biggest cities into lockdown, this glimpse of hope is the modern world's digital preparedness.
Virtual communication tools are now advanced and sophisticated enough for many businesses to rely on them as they shift to working remotely. These tools range from basics such as emails to more comprehensive virtual workspaces that span meeting rooms, cloud archiving, work collaboration tools that facilitate real-time coworking, and more.
Many of these tools were developed to enable businesses in their global expansion, blurring any geographic barriers between intercontinental teams. With sanctioned quarantines in place, the digital workplace tools rise to answer to a whole new, and much bigger role.
To make the best use of these technologies, companies must understand their team's needs in order to offer the best suited solutions. Moreover, a new governance system must be employed to ensure a steady workflow.
To begin with, here are some remote work tools to consider:
1. For video conferences and chatting
2.For project management
3.For cloud storage and collaboration
Many of these tools overlap in the features they offer, so make sure that you run a thorough research before investing in any tools.
But it's critical to understand that in order for these tools to help your team function at full capacity, competent management and wise governance that are tailored to these extraordinary times are a must.
Here are some challenges that you may face while managing your staff remotely, and tips on how to overcome them:
1. Commitment and Ownership: Following up with your team in the absence of a physical workplace can be tricky. This begins with commitment to working hours and being available on time. The challenge extends to commitment to deadlines and even replying to emails in a timely manner.
Solution: Make sure that you agree with your entire team on specific communication channels where everyone is expected to be available within the working hours. Setting a morning check-in meeting with your team helps set the tone and productivity expectations for the day. This also leads the way for a successful check-out call during which clear action points can be discussed. Scheduled meetings help both managers and staff create and keep up with the workflow rhythm.
Project management tools can also come to your aid in defining responsibilities and setting delivery deadlines. With clearer ownership, comes bigger responsibility.
2. Slowing Pace: A primary challenge that faces teams of all sizes when working remotely is the distraction and potential laziness that comes with the new work context. While some employees may normally prefer working remotely, the current work-from-home situation, to a great extent, different. Managers must bear in mind the distraction that comes with schoolchildren who are now quarantined, as well as the growing threats of venturing outside the safety of one's home which may affect morale and ability to focus.
Solution: As managers, it is important to use the daily check-in meetings to follow up not only on work, but on the staff's morale as well. Understanding new challenges is key to adjusting the management style and approach to suit the new circumstances.
Breaking down tasks, setting achievable deadlines, and using task tracking tools can encourage employees to meet deadlines without feeling overwhelmed.
3. External Communication: Depending on the nature of the business, the lack of communication and alignment with external stakeholders can wreak havoc.
Solution: Without the capacity to meet physically, it is important to maintain open channels of communication with your external stakeholders. Make sure you design a communication and follow-up system like the one you're deploying internally. This includes updates logging system and regular follow-up meetings with clear objectives and agenda.
Closing the Gap with Outsourced Solutions
With new circumstances, new needs arise. The need for creating content about the novel coronavirus updates, means of staying healthy, and other communications intended for internal or external communications is essential. With packed schedules, communications teams may not have the capacity to cover this extra yet essential layer of communication.
Meet this new need without asking your staff for more than they can handle by outsourcing your content needs. Whether you want to create, translate, subtitle, or transcribe content, here are online companies who can help you meet your content needs:

Changes can be alarming, especially when they're swift and unannounced. While businesses and individuals must act fast, proper planning is a guaranteed way to come of this crisis with minimal to no damage.
And remember that our team of expert industry-specific linguists are always one click away from helping you meet your content needs no matter how big or urgent.
Contact us for more information.
References:
1 https://experience.arcgis.com/experience/685d0ace521648f8a5beeeee1b9125cd
2 https://www.reuters.com/article/us-health-coronavirus-tourism/world-travel-may-shrink-25-on-coronavirus-in-2020-shed-50-million-jobs-wttc-idUSKBN2101F2
3 https://www.businessinsider.com/oil-price-crash-market-drop-global-price-war-futures-coronavirus-2020-3
4 https://www.weforum.org/agenda/2020/03/stock-market-volatility-coronavirus/
5 https://www.nytimes.com/2020/03/20/business/buy-stocks-bear-market.html
6 https://www.marketwatch.com/story/these-nine-companies-are-working-on-coronavirus-treatments-or-vaccines-heres-where-things-stand-2020-03-06