In this manual, we will walk through T-Portal and learn how to use it.
1.Go https://tportal.tarjama.com/ and login.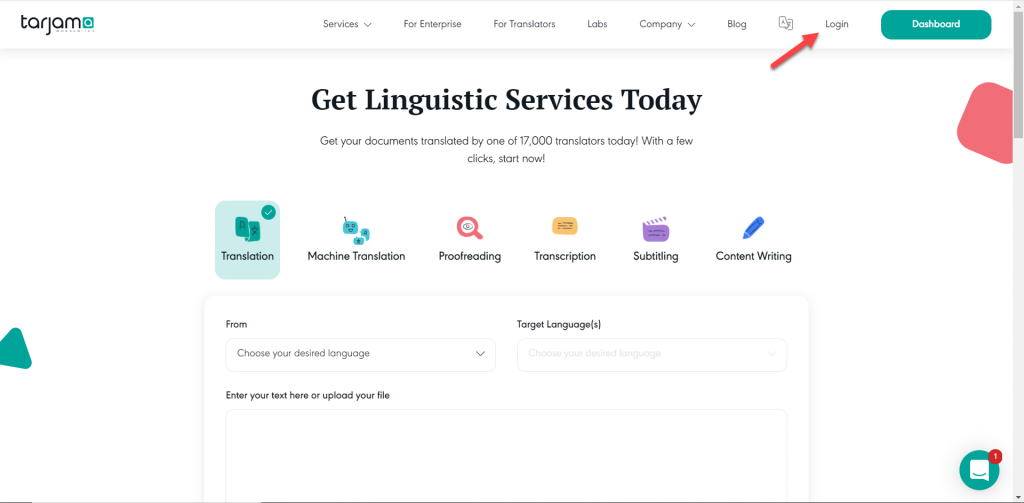 2.Type your e-mail address and password, and if you don't have an account click on register.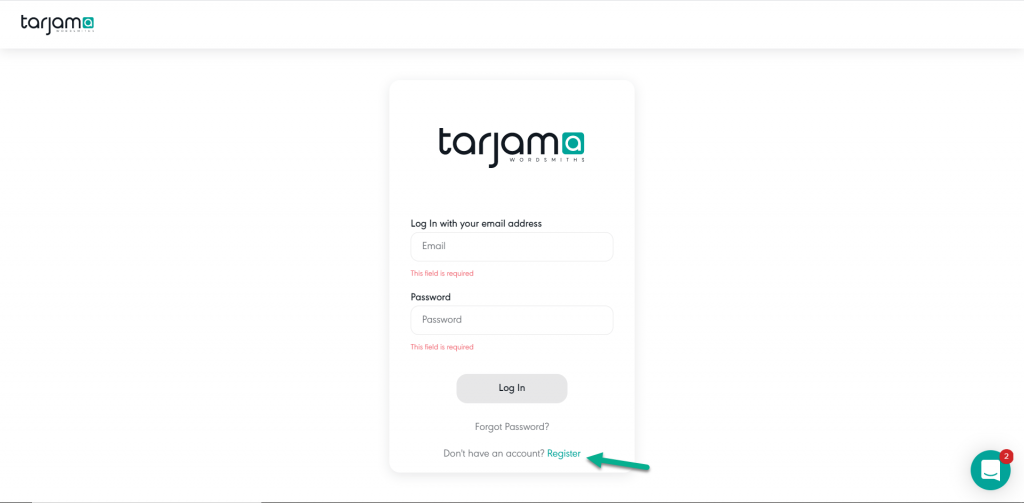 3.After you login, you will be redirected to the dashboard.
4.Click on submit a request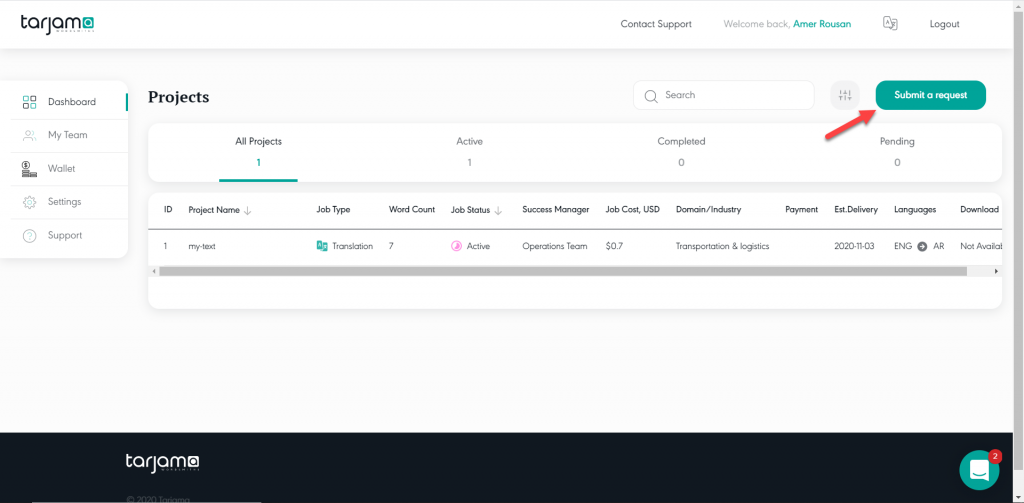 5.Select the service you need and fill in the required fields as the language pairs, document or file, word count, domain and delivery service then click on "Next" button.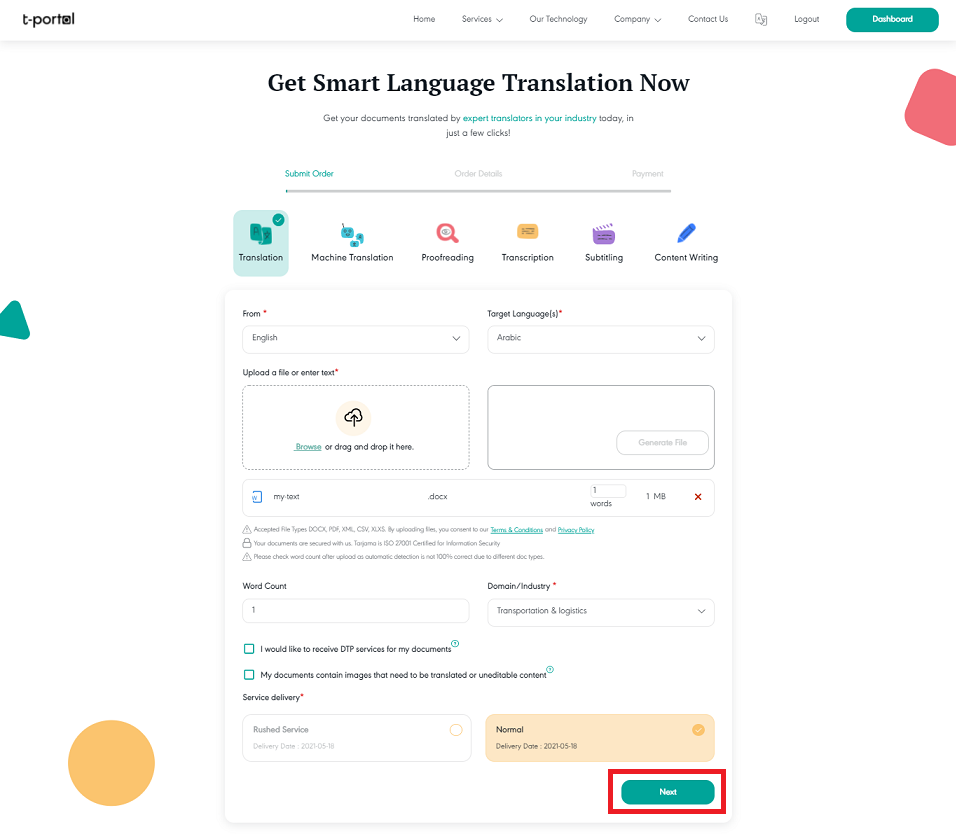 6.After you click on "Next button" you will have the option to choose a package, order the package that suits you by clicking on "Order".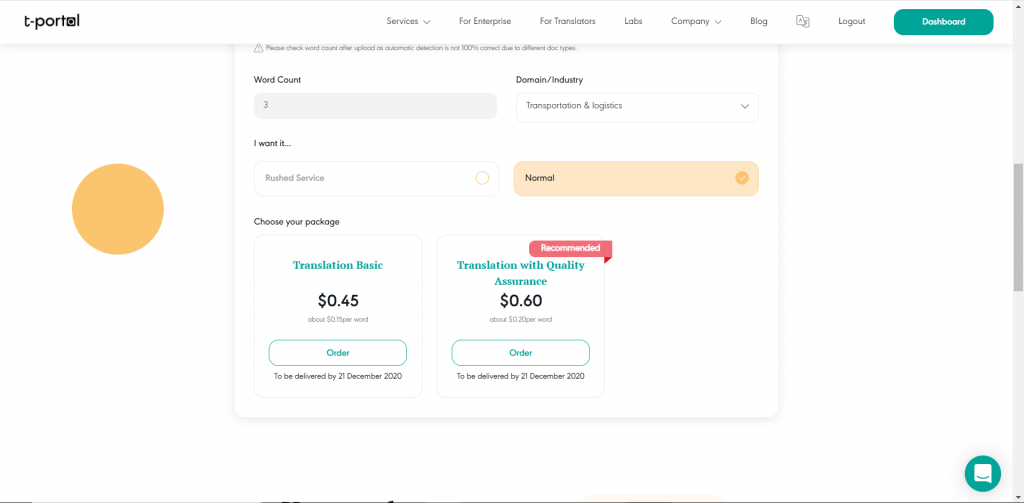 7.After ordering a package, you will be redirected to the Project Details page.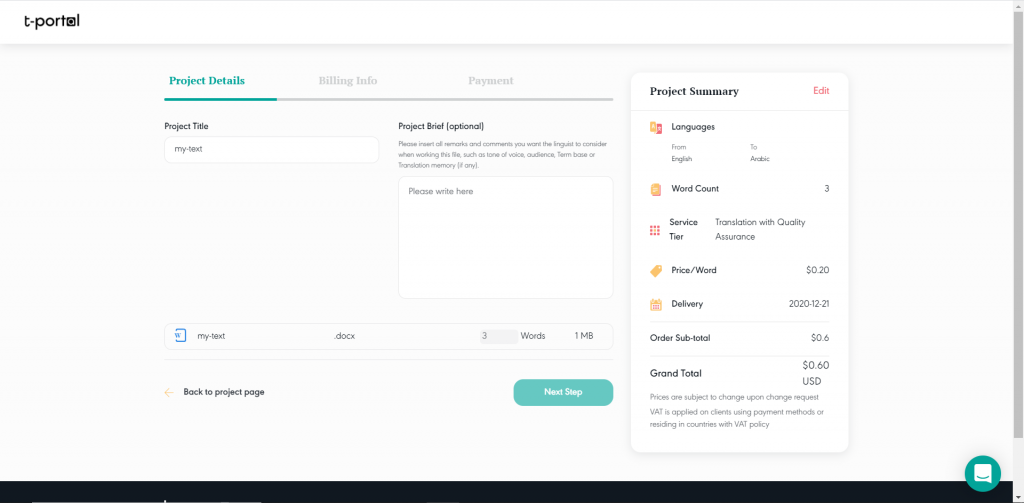 In this page, you can edit the project title, add a project brief, see the word count and the size of the file.
8.The Billing Info page displays contact information and address.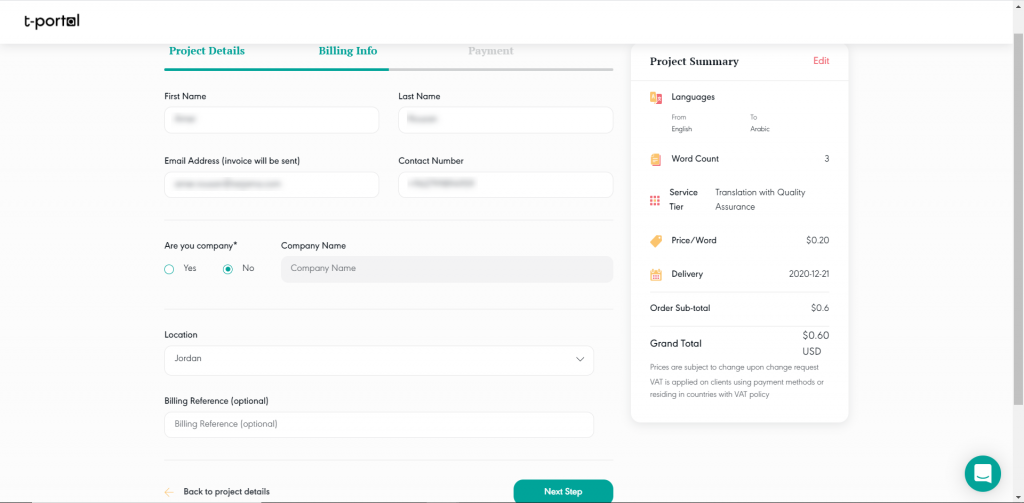 9.After filling up the Billing Info, you will be redirected to the Payment page, where you can select the payment method you want to proceed with.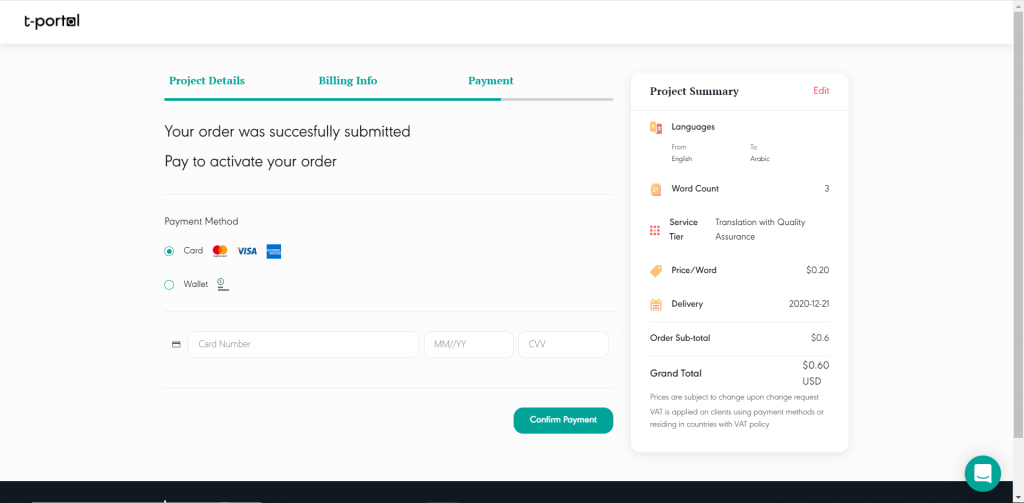 10.After confirming the payment, you will be redirected to the dashboard, and you will receive an invoice by e-mail. Your project will be active and the operations team should reach-out to you as soon as possible.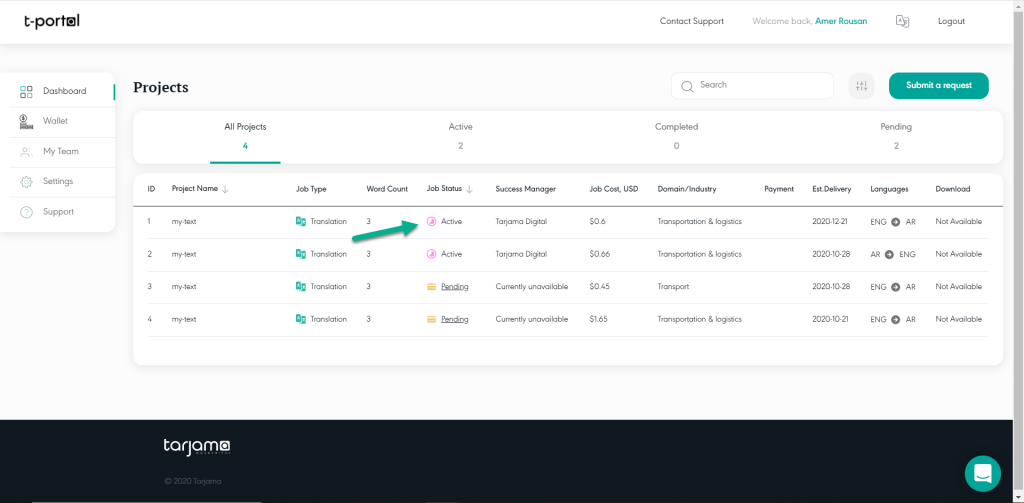 Still stuck? Reach out to us at product.support@tarjama.com or raise a ticket here.