Is the World Ready for a Global Pandemic?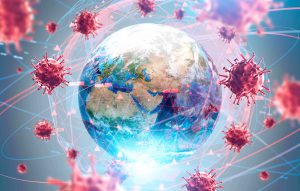 November last year, barely a month before the coronavirus disease (COVID-19) became a global news headline-and a public health nightmare–The Global Health Security Index (an association between America's Nuclear Threat Initiative, Johns Hopkins Center for Health Security, and the Economist Intelligence Unit) published a report declaring the U.S. the most pandemic-prepared nation in the world, with a score of 83.5 percent.
The United States' closest contenders, the United Kingdom and the Netherlands–which are also high-income economies–scored 77.9 and 75.6 percent, respectively.
Surprisingly, no African country, despite lacking large-scale coronavirus disease outbreaks, appeared in reported lists of top 30 countries most prepared for a pandemic. It has been speculated that localized official protocol in place for continental pandemics such as Ebola has contributed to Africa's preparedness to deal with an infectious disease of this magnitude.
The Global Health Security Index endorsed America's precaution measures even though President Trump's cost-cutting decisions in the nation's contagious disease protection infrastructure led to the ousting of the country's pandemic response team.
Quarantine Infrastructure as Indicators of Pandemic-Preparedness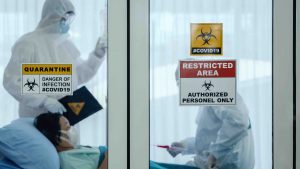 Because pandemics are typically contagious infections, significant attention during the current coronavirus disease outbreak has been diverted towards building formidable quarantine infrastructure.
For instance, America's Washington state spent more than $6 million to acquire and renovate a quarantine facility. Due to the United States' effort to curb illegal immigration, the country has multiple isolation facilities where immigrants suspected of contracting infectious diseases would be housed.
Nevertheless, with the John Hopkins University Center estimating that the country would need at least 200,000 ICU beds to meet future demand, which is more than twice as much as the current 46,000 ICU beds capacity, additional quarantine investments are imperative.
Another country that has made significant efforts to increase its quarantine capacity is China. China surprised the world when they built a 1600-bed hospital in less than two weeks. But these efforts are still futile because the virus is spreading at a faster rate than the initial projects.
The inadequacies of the public sector prompted private citizens to innovate, and perhaps cash in on their business acumen. Vivos Group's CEO and Founder, Robert Vicino, reported that revenues from their underground shelter investments have increased since the coronavirus disease outbreak took hold. These "military-style bunkers" promise to keep citizens safe in places where government medical infrastructure cannot accommodate burgeoning numbers of infected patients.
If global pandemics like Ebola and coronavirus disease are the new norm, then this is the time for families to prepare for worst-case scenarios.
Are Global Pandemics the New Norm?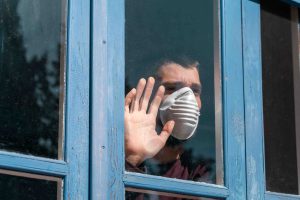 In the past, Ebola virus would infect a comparatively lower proportion of the population than it does currently. Merely 36 months since the last greatest Ebola outbreak, Central African countries like the DRC are grappling with another deadly epidemic– The World Health Organization forecasts that the current trend of devastating pandemics is the new normal.
Whereas no more than 100 people died from 2000 to 2010 as a result of the Ebola virus, more than 11,000 West Africans lost their lives between 2014 and 2016 during the largest outbreak in history that hit Sierra Leone, Guinea, and Liberia. Why has the number of victims grown exponentially in less than a decade?
According to Dr. Michael Ryan, who is in charge of the health emergencies program at the World Health Organization, global warming, weak social institutions, war, emerging diseases, overreliance on rainforests, and massive, highly mobile settlements increase the risks of future major global pandemics like the coronavirus disease, yellow fever, and cholera.
In fact, out of the 160 diseases on WHO's watchlist, nine are categorized as Grade 3 crises–the highest threat level. Unfortunately, Dr. Ryan does not expect the number of possible pandemics to reduce anytime soon. Therefore, the new world should focus on prevention measures–how should everyone adapt to new threats? Do low-income households have the same odds of survival as the poor?
The Rich Poor Divide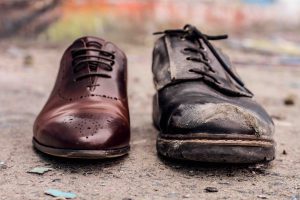 Wealthy people have more options they can pursue to avoid global pandemics than their poor counterparts. From chartering private planes and flying away to less risky countries, to procuring customized disaster bunkers (a great business idea for some entrepreneurs), the rich are likely to survive deadly disease outbreaks. Some also hire private specialists while under quarantine, and expect special treatment when they visit public hospitals.
For instance, while coronavirus disease testing is currently mostly restricted to those who show associated symptoms like fever, the affluent bribe doctors to get test kits, or can simply fly away to countries where government policies are lax.
On the other hand, most poor people do not have the luxury of working from home as recommended by public health professionals. Nannies, line-cooks, and supermarket clerks have to show up to work every day, or risk losing their jobs. For the underinsured, most of whom are also low-income earners, exposure to contagious global pandemics could result in bankruptcy. With more than 60 percent of the global population living paycheck to paycheck, without adequate social safety nets like free healthcare for all–the vast majority of humankind has a high chance of contracting infectious viruses and eventually spreading them.
In a Nutshell;
The world is devastatingly under-prepared for the next global pandemic. Existing disease control mechanisms are so inefficient that America, the most prepared nation, has not met its demand for ICU beds.
The world is devastatingly under-prepared for the next global pandemic. Existing disease control mechanisms are so inefficient that America, the most prepared nation, has not met its demand for ICU beds.
Therefore, private citizens should contribute to the public healthcare's system's efforts to ensure that everyone remains under quarantine until the coronavirus, and future pandemics, are contained.