The Invaluable Role of Medical Translation and Interpretation Services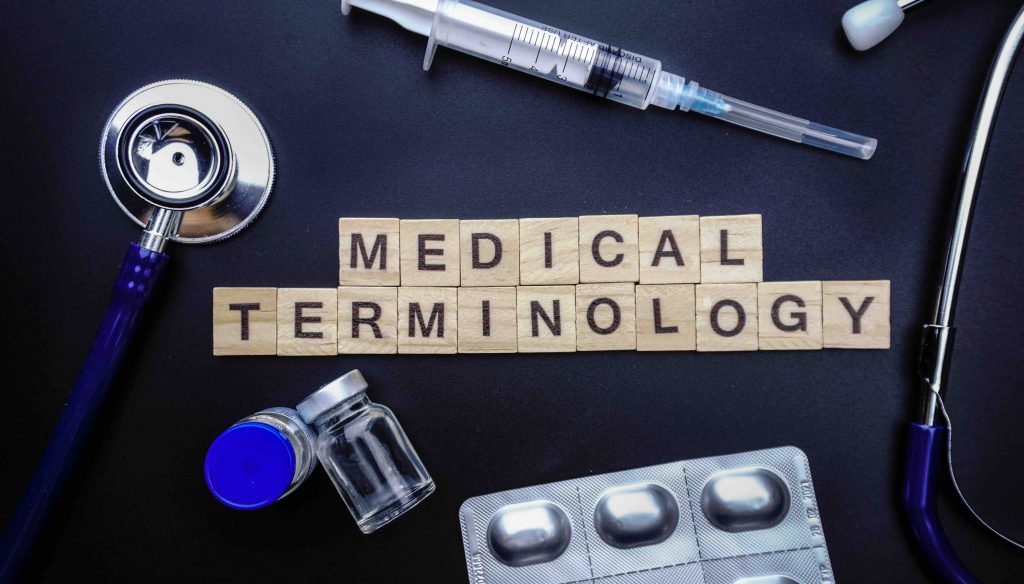 Since the declaration of Human Rights in 1948, the right of patients to receiving treatment has been a matter of investigation and discussion. While poor healthcare infrastructures and the scarcity of medical supplies are often the reason patients are deprived of the necessary healthcare they need, language barriers can also be as fatal for a patient in need of medical attention.
Unless the admitted patient is unconscious, the physician's ability to converse with the patient is crucial for pinpointing the problem and attending to it. However, in cases where the medical staff and patient don't share a common language, it may take longer than necessary to identify the problem and solve it, which could be very dangerous or even fatal. Here comes the need for medical translation and interpretation.
Such cases include tourists getting injured or falling sick in a foreign country whose language they don't speak, immigrants who need medical attention in their new country of residence, or even medical convoys to crisis areas like warzones or countries devastated by natural disasters.
When communication becomes a matter of life and death, the presence of medical translators and interpreters is a must.
The Difference Between Translators and Interpreters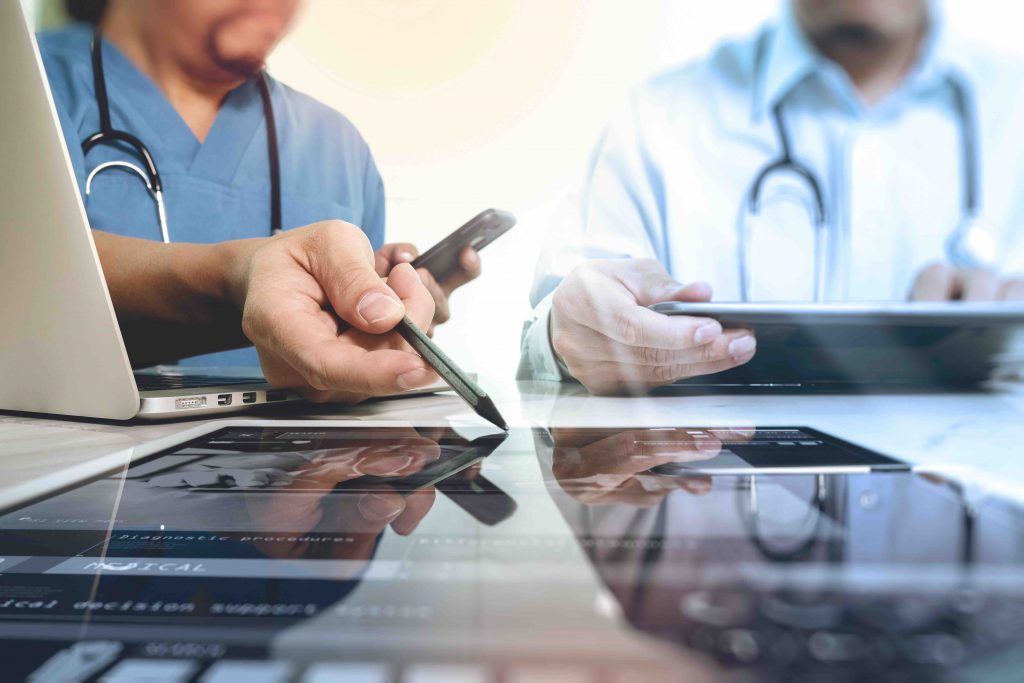 Although both translators and interpreters work in communication-based roles, their roles and job descriptions vary.
At face value, a translator translates text from a source language to a target language while an interpreter translates an audio conversation as it unfolds. Consequently, a translator will most likely work behind a desk while interpreters are present on-ground to interact with patients and relay their concerns to the medical staff in a live manner.
It's not uncommon for two jobs with rather similar roles to be confused for one another or even referred to interchangeably. To clear out the obscurity, let's take a closer look at each role.
Medical Translation/Translators in the Healthcare Industry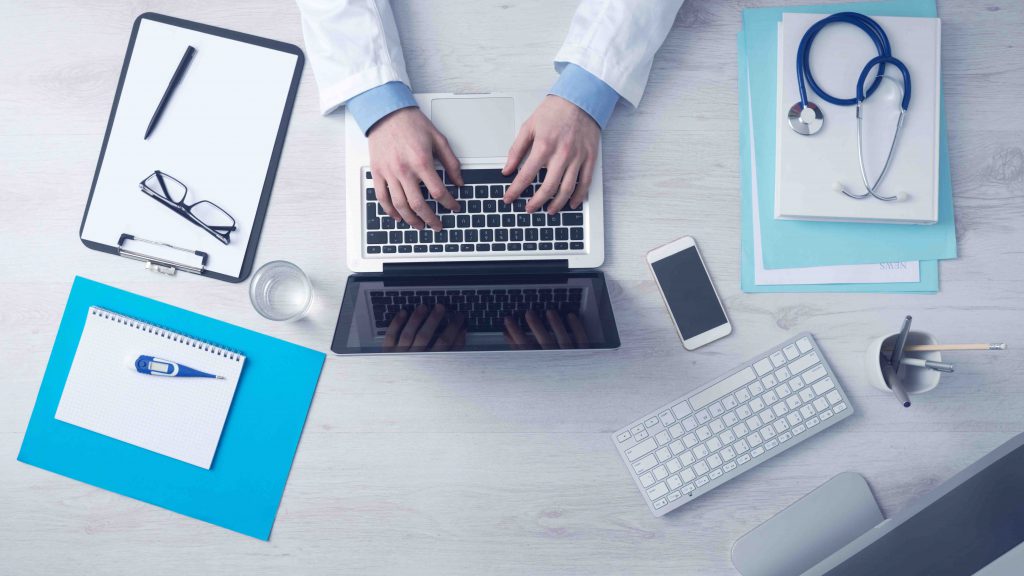 Like translating for any specific industry, medical translators must have unmatched knowledge of medical terms which they use in translating various documents such as medical diagnoses and reports and more.
For skilled talents in the medical translation field, it is their foremost duty to ensure that their translation holds the same integrity as the original message. In a field where the smallest mistake can have grave repercussions, there is no room for even the smallest medical mistranslations.
A case of mistranslation in a Berlin hospital, for example, resulted in incorrectly implanted 47 prosthetics.
While the original document read "non-modular cemented prostheses", it was translated into "prosthetics that do not require any cement". Not only do errors such as this one reap damaging results in a patient's life, they also jeopardize all stakeholders.
Here are some of the serious implications of falsely translated text:
Legal actions if a patient sues for improper communication.
Complications arising due to inappropriate treatment given, which could be fatal to the patient.
Inability to render appropriate medical services due to linguistic barriers.
Treatment delays.
Misinforming patients due to wrongly translated information.
Medical Interpreters in the Healthcare Industry
Impeccable knowledge of the medical terminology is equally mandatory for interpreters as it is for translators. However, interpreters require additional skills on top of that which enable them to translate in real time and possibly under a lot of pressure. Interpersonal skills also help interpreters speak to different people on a regular basis.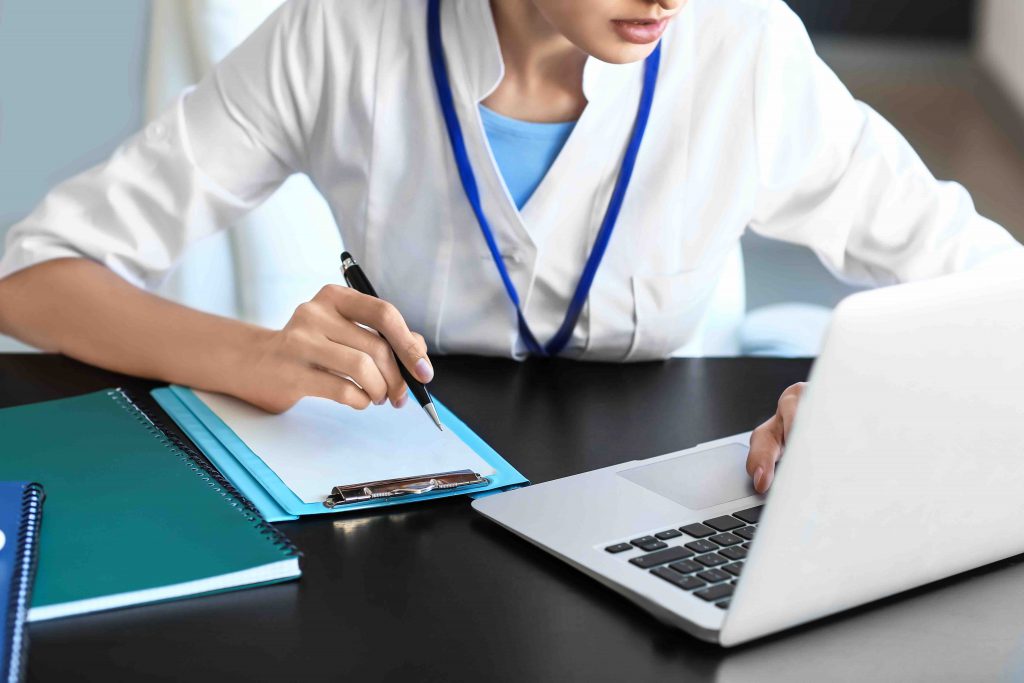 Thanks to technology and its many communication tools, agencies can now easily reach out to skilled talents in the field of medical interpretation who can assist the medical staff via phone or even online calls in case a resident interpreter is not available on-site.
Given the pivotal importance of accurately mediating and interpreting the patient-doctor conversation, it is inadvisable to ask a friend or relative to fill in for the medical interpreter. Furthermore, medical interpreters do not share opinions or skew the messages in anyway. This could become an issue if a friend or relative is delegated the responsibility of interpretation as they may involve their own feelings in the interpretations.
Although the topics that the medical staff need to cover with any patient upon admission or throughout follow-up are countless, here are some common areas that medical interpreters assist in mediating:
Outline the use of prescribed drugs and dosages that are required.
Inquire about any medical allergies that a patient may have.
Explain the doctor's diagnosis to the patient.
Communicate the medical status and planned treatment to the patient's friends and relatives.
Working in Conflict Zones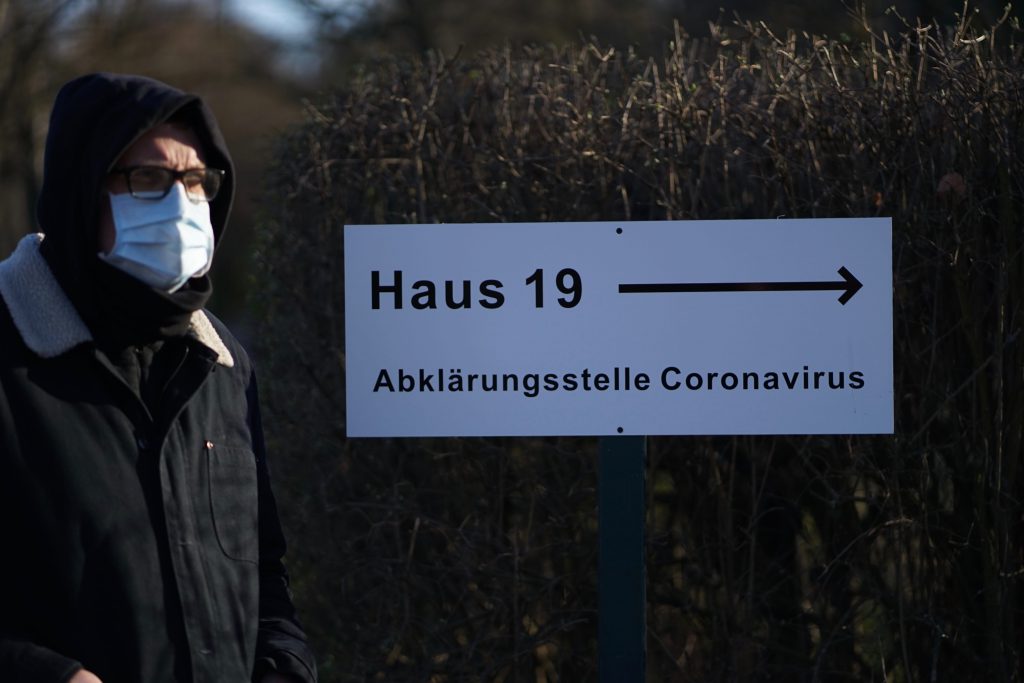 Adhering to the humanitarian principles that do not differentiate between humans when it comes to the right to treatment, independent organizations like Doctors Without Borders or the International Red Cross and Red Crescent are often among the first responders in times of crisis.
Seeing that the staff assigned for medical relief missions may not be locals, a professional interpreter with adequate knowledge in medicine as well as the local culture they're serving is imperative. Assigning a local interpreter with these qualifications is the best option as they understand not only the spoken words, but the patients' body language as well.
These unsung heroes must work under the regular pressure of the medical field in addition to the unique dangers of crisis zones ranging from the risk of bombings to kidnapping, putting them under constant and severe mental and emotional distress.
Due to the unique pressures of this context, relief missions' medical interpreters must be screened and selected with utmost diligence.
Industry Opportunities
Linguists are in luck as the language services industry grows in demand. According to Statista, the language service industry amounted to USD 53.6 billion in 2019. By the year 2023, it is forecasted to reach USD 70 million. For many freelancers and agencies, this is the time to buckle up and get ready.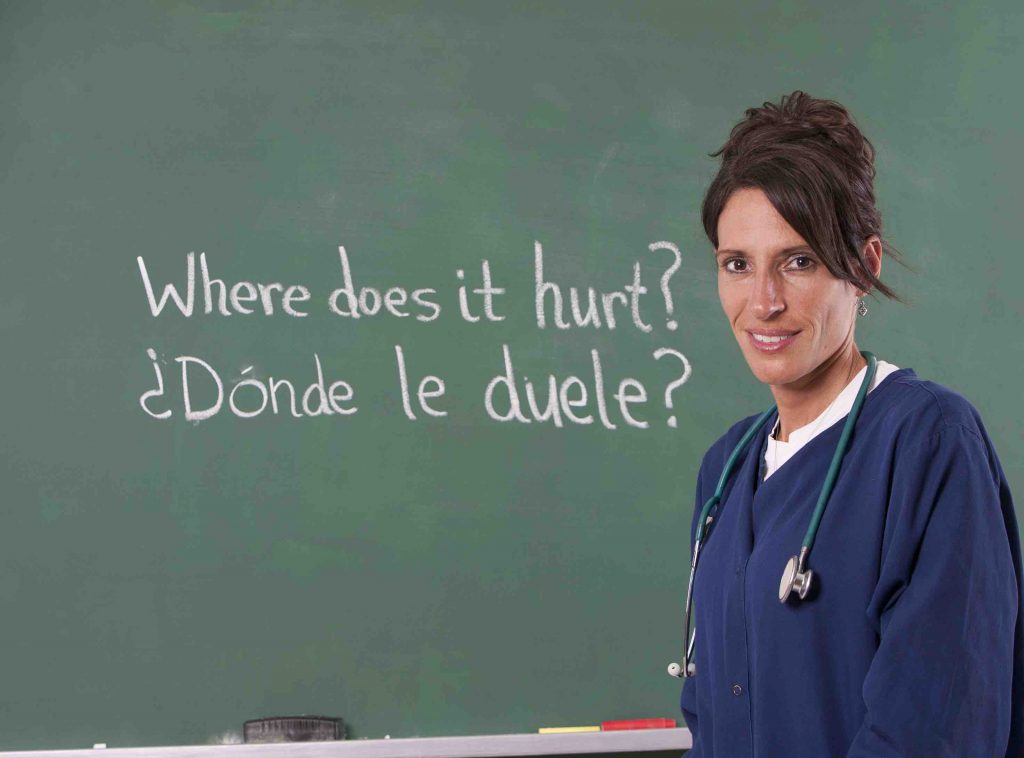 Whether you are planning to be part of the medical translation or interpretation world, you have the opportunity to work as a freelancer or a full-time employee. You can also work with generic documents or choose to specialize in a particular industry. As the entire worlds turns to global expansion, language services are in need now more than ever before.
If you need help translating medical content or mediating medical conversations, our team of industry-specific language experts are right here to help you.
Contact us and request our medical translation and interpretation services.