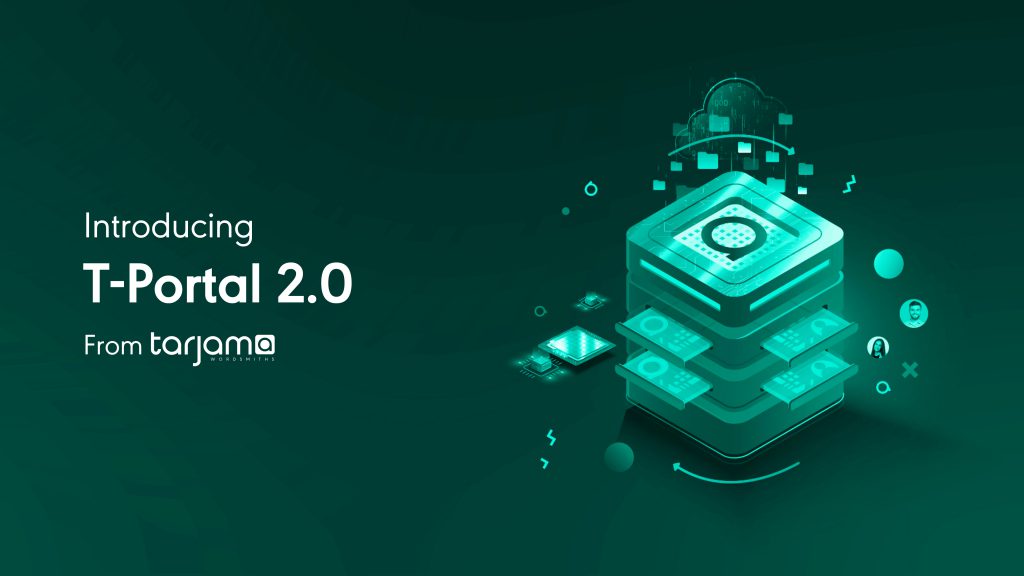 Tarjama takes pride in being the region's leading provider of linguistically accurate translation, localization, and content services, covering a broad range of languages. Across industries, we can support your globalization strategy with high-value content that engages your clientele worldwide.
T-Portal is the gateway to all services you could require for breaking the language barriers, such as:
Translation & Localization
Machine Translation
Subtitling
Transcription
Content Writing
Transcreation
Typing
Desktop Publishing DTP
Stamping
Media Editing and confirming
Video Editing
Diacritization
Proofreading
Reviewing
Copyediting
In the spirit of innovation, we have been continuously making improvements to provide enterprises with newer, more advanced functionalities that will further expedite the content delivery process. This is why we are so pleased to announce the arrival of the new and improved T-Portal!
T-Portal is a secure tool that enables you to keep up with the most complex projects through transparent progress tracking, supporting multi-format uploads, and among other innovative features, it offers a hassle free collaboration with our teams from project start and until invoicing.
As our Chief Product Officer Dr. Rebecca Jonsson says: "T-Portal is the Open Sesame to a wealth of services that we offer to help our clients with their content so they can open doors in the Middle East or bring the Middle East to the world.
To adapt to the future, we have undergone a digital transformation journey to become the first tech-enabled LSP in the MENA region where all our linguists and team members from Operations, Sales, Finance sit in a connected framework with the right technology in their hands. This way, they are better prepared for the future and we can offer our customers a digital and a much smoother experience when interacting with us."
In this new version of T-Portal, we have combined the platform's existing features that you know and trust, with newer, more powerful tools, that optimize the resources, efforts, processes, and deliver the best localization and content experience.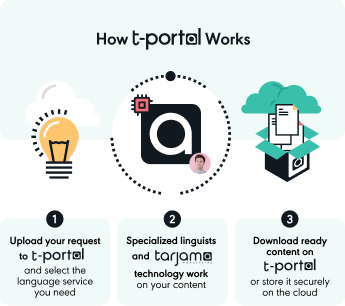 As a T-Portal user, you now have full overview and control of your language service orders, their progress, your spend, and your statement of accounts. You will now also have the option to involve other stakeholders from your company, enable them to submit or receive orders, or delegate any tasks to them, while maintaining full control.
The underlying platform of T-Portal has completely changed, providing a much faster interaction with our team, who will handle your requests smoothly and timely, keeping your content and information fully secure.
These features promise to bring more synergy into your translation process, making it easier to scale, track, and manage enterprise-wide multilingual projects. With the new T-Portal, you will achieve your goals faster, and without compromising on quality or security.
As we celebrate this milestone in our journey towards becoming the pioneer tech-enabled language leader in the MENA region, we would like to thank our customers for their continuous trust. Our clients' success is what drives us. That's why we've invested in helping you unlock your highest potential, and we cannot wait to onboard you on our new T-Portal!